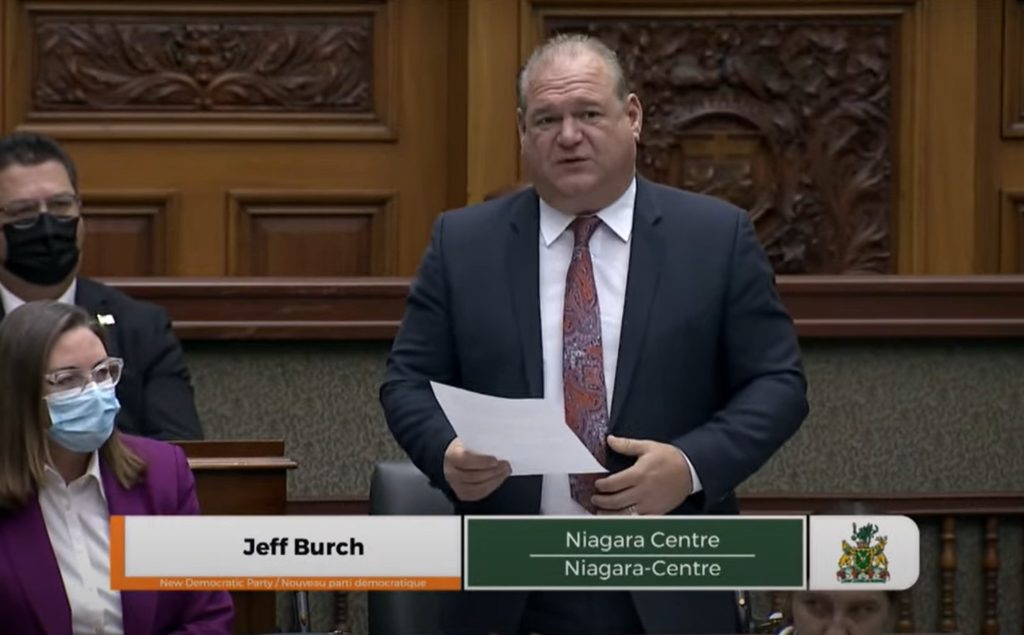 Tuesday morning's Question Period at Queen's Park had an interesting exchange between Niagara Centre MPP Jeff Burch and Ontario's Associate Minister of Housing, Michael Parsa. Burch makes some great points about the Greenbelt, existing land for development and included a glimpse into the "coincidences" of Greenbelt-owning land developers also being generous with donations to the PC party.
It was rather amusing to see the Associate Minister try and pull off the "we are expanding the Greenbelt" line. Taking away 7,400 acres of pristine Greenbelt and adding in 9,400 acres elsewhere is not a true expansion. As an analogy, if someone is robbed of $7,400 and later is paid back $9,400… they were still robbed no matter what they gained after the fact.
The deliverance of one of Burch's comments on the Greenbelt is notable: "Why is the Premier carving it up and serving pieces of it to his hungry friends like one of his homemade cheesecakes?"
The short but tense debate ended up with the Speaker calling for some moments of calm to bring the Legislature into Order.
You can watch this segment of Question Period in the video below:
EDIT: The Associate Minister of Housing's name was corrected.