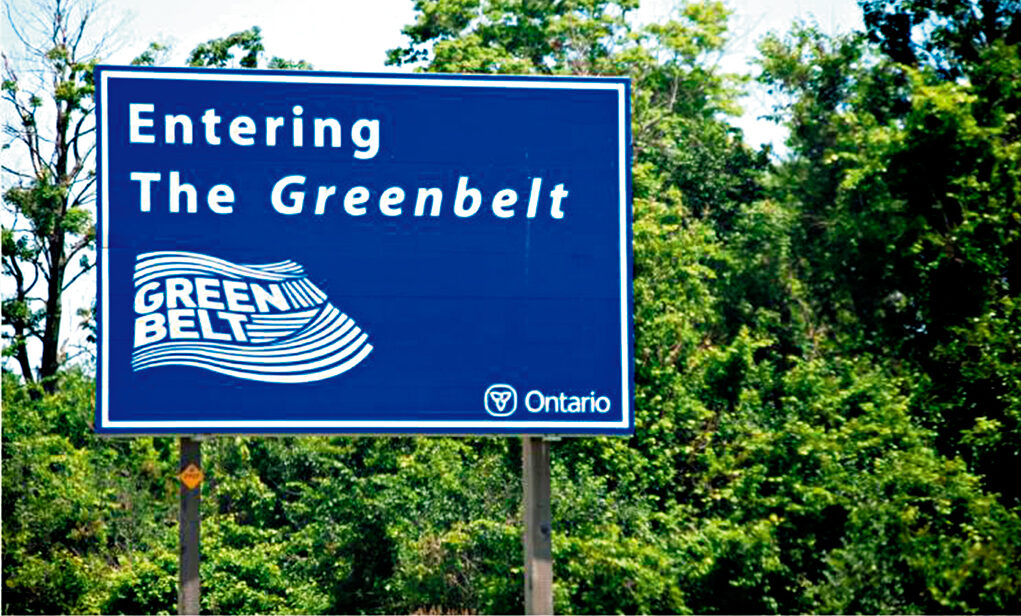 With the resignation of two Ministers, a possible RCMP criminal investigation and many skeletons waiting to come out of the closet, Premier Doug Ford today did what the public has been telling him to do from the beginning, reverse the Greenbelt "land swap" and build elsewhere.
At a press conference just down the QEW in Niagara Falls he said he was "very sorry" and that he was acting in "the best of intentions". He stated:

"I made a promise to you that I wouldn't touch the Greenbelt. I broke that promise. And for that, I'm very, very sorry. I pride myself on keeping our promises. It was a mistake to open the Greenbelt. It was a mistake to establish a process that moves too fast"
For someone who was defiant right up to recent days over the Greenbelt changes, to surrender as he has, shows that it likely feeling more than the public heat over the matter. The big question is whether the RCMP will buy this or will they move forward to investigate if there was any criminality in the matter. One way or another, there needs to be an independent inquiry into what really happened.
While this may close the book for many in the public on the scandal, there are still many tall-tales to be told… so watch out for the next post.