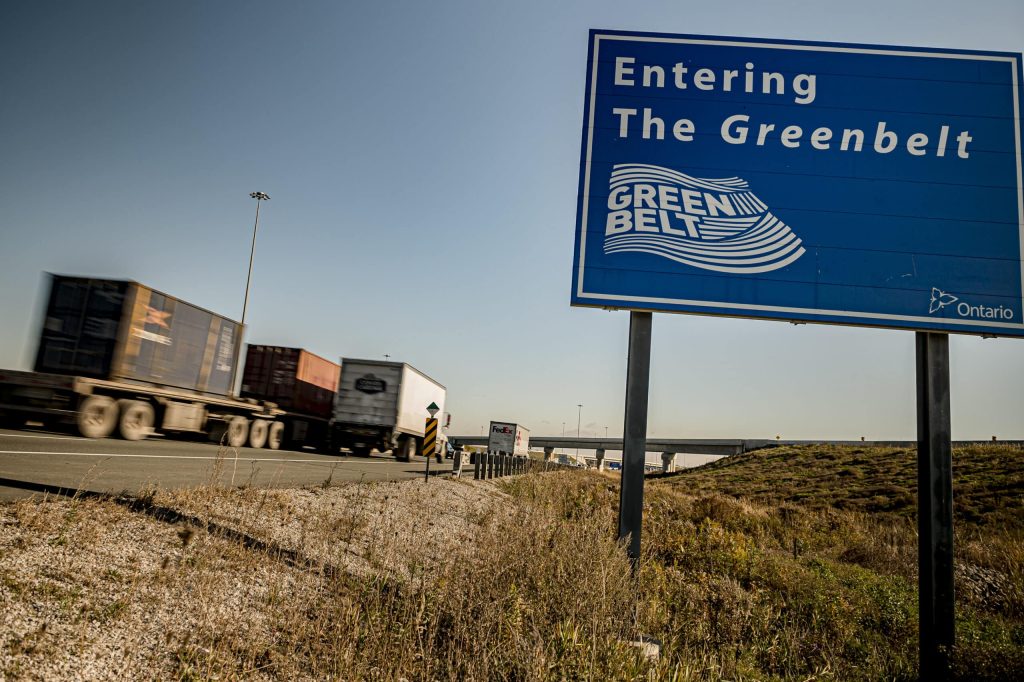 With the developments (no pun intended) of the last few days, it seems the whole big Greenbelt heist is starting to become unraveled. Today's announcement that the Minister of Municipal Affairs and Housing, Steve Clark, has decided to step down from his position came somewhat as a surprise after his initial refusals, although the writing was clearly on the wall. He will remain on as an MPP.
It was late last year when the-then Minister proclaimed that all processes were followed and denied any wrongdoing by himself or members of his office. As we saw in recent weeks, his Chief of Staff stepped down after the Auditor General's scathing report, the RCMP being handed the investigatory lead on the matter, the Ontario Integrity Commissioner ruling Clark breached ethics rules, and now Clark hanging up his Ministerial hat.

Mr. X Unmasked and the $1 Million Scheme
The Ontario Integrity Commissioner's report also made reference to a mysterious figure named "Mr. X" which has now been identified to the media as the former Mayor of Clarington, John Mutton. While Mutton denies the allegation, what is clear from Ontario's IC is that Mr. X was plying people in Clark's office with tickets to Raptors games, rounds of golf and power lunches. Mr. X was pretty keen at getting his job done, to get some land in Clarington out of the Greenbelt, hoping for a $1 million payday from the landowner.
It is interesting to note Mutton's coziness and familiarity with "cutting through red tape" at Queens Park. As President and CEO of a firm called "Municipal Solutions" he boasted on his LinkedIn page about how successful the firm was in obtaining "Ministerial Zoning Orders" or "MZOs".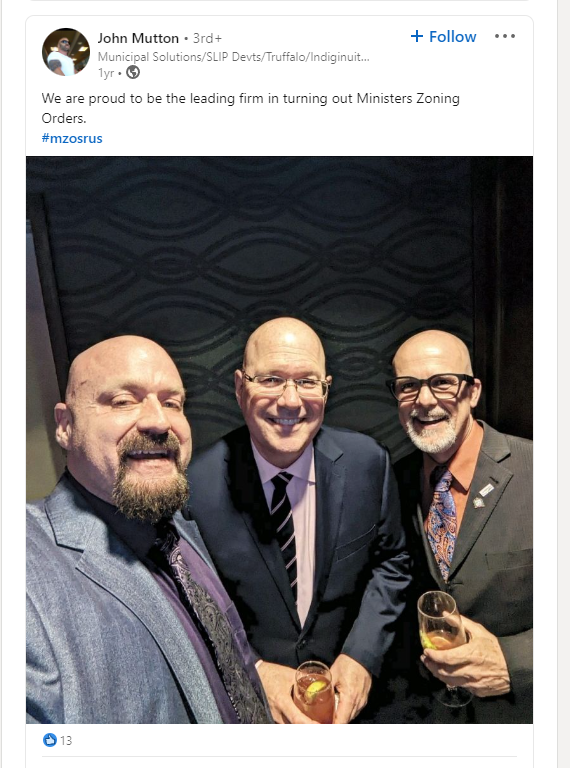 For those who may not be up on the terminology, an MZO is a power of the Minister of Municipal Affairs and Housing to rezone a piece of land, at the stroke of a pen, and override most local planning processes. It should come as no surprise that the number of MZOs issued during Clark's sitting as MMAH skyrocketed.
What's Next?
With the RCMP taking a look at this, and recent developments of "comping" or attempting to gift government officials by "Mr. X", the Criminal Code section on "Frauds On Government" seems to be more and more relevant.
This scandal is far from over it seems, with plenty more surprises to come.