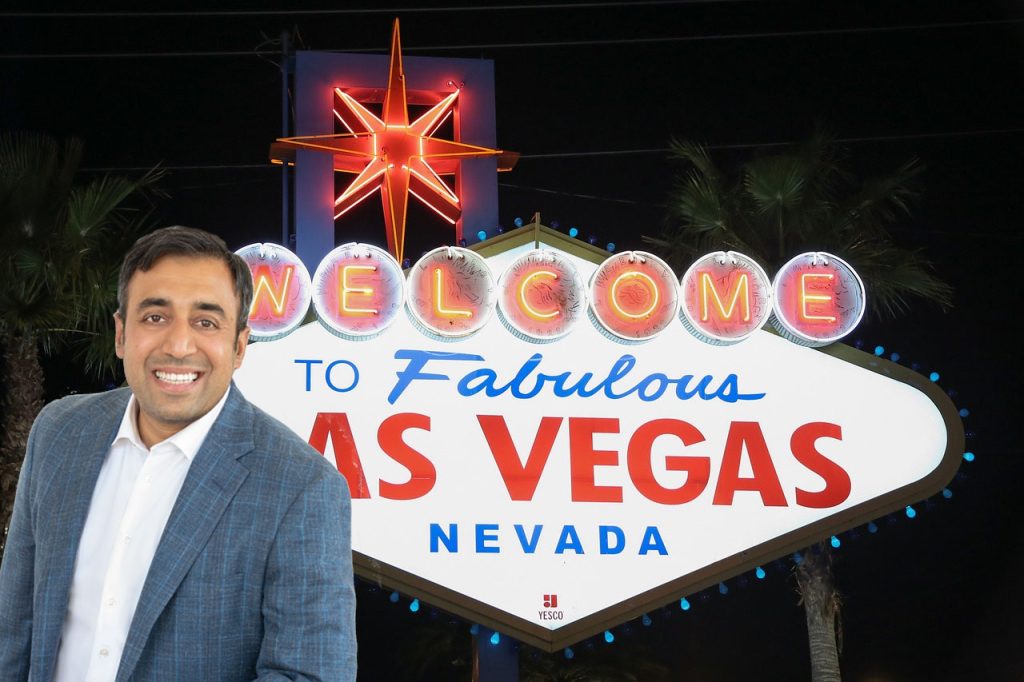 While the Las Vegas tourism board may promote itself with the "What happens in Vegas, stays in Vegas" slogan, there is at least one MPP in the Ford government who may now disagree with that.
Mississauga East-Cooksville MPP Kaleed Rasheed who was a member of the PC party caucus and Minister of Public and Business Service Delivery, hung up both of those hats today. This comes on the heels of the recent resignation of the former Minister of Municipal Affairs and Housing, Steve Clark.
It seems the Province's Integrity Commissioner made Mr. Rasheed a little uncomfortable when asking about his trip to "Sin City". The MPP's trip alongside Amin Massoudi, a former close aide of Doug Ford, coincided with a trip to the desert by Greenbelt-developer Shakir Rehmatullah.
The "Good Luck Ritual" Massage
According to initial testimony given in the Integrity Commissioner's investigation, the IC concluded in his report that the MPP and Massoudi "briefly encountered" Rehmatullah in the lobby of their hotel. The MPP told the IC he was "was shocked to see his friend there" while Massoudi did not mention it and said he and the developer "have not travelled together, gone out for dinner together, had coffee or tea together, golfed or attended any sports games or shows together…".
Sleuthing by CTV News has revealed that the trio did more than exchange pleasantries after a chance encounter in a hotel lobby. Apparently, things got a little more shady. Three hotel employees at the Wynn Las Vegas confirm that Rasheed and Massoudi both received a "Good Luck Ritual" massage at the hotel's spa, at the same time the developer was also getting a treatment. Quite the extreme coincidence it would seem. It would be interesting to see who footed the bills for what the employees call a "truly opulent experience".
The MPP's staff did not respond to questions from CTV News about the massage session and Massoudi nor developer Rehmatullah would respond to any questions from the news outlet.
Scratching The Surface
As this story develops, it is not biding well for the Premier, whose popularity ratings according to Angus Reid are now sitting at a 5-year low. With another Minister taking a hit and resigning in relation to questionable Greenbelt activity, the RCMP have another person they can possibly play "Let's Make A Deal" with and squeeze for even better information.
There is sure to be further fallout for the Premier and his friends.