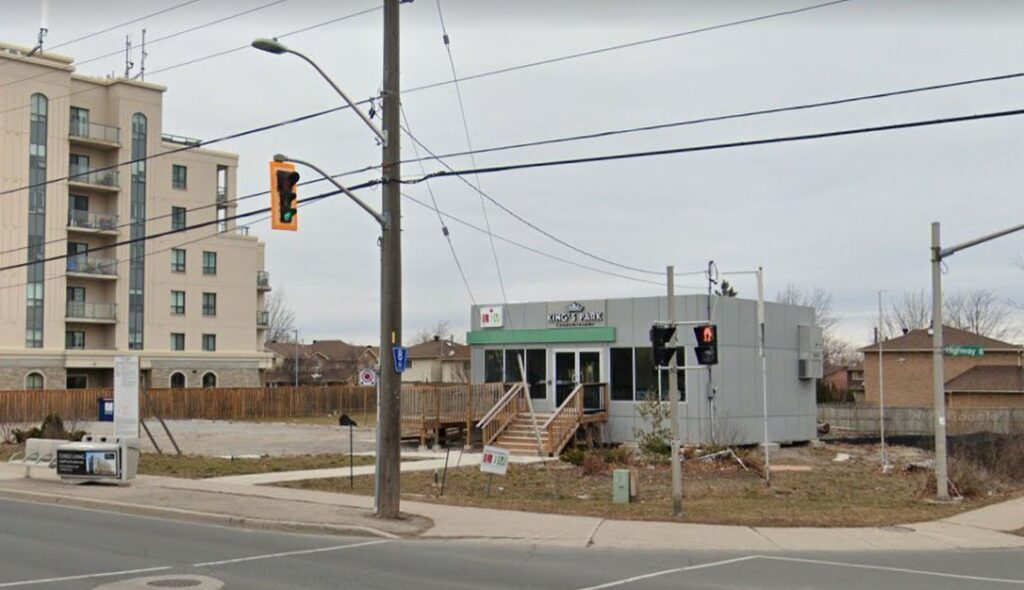 In what turns out to be an interesting OLT appeal, LJM Developments was handed an 11-storey development approval by the tribunal. What makes this interesting is that the developer had previously agreed to a 6-storey development with the City.
The proposed development on Highway 8 originally started out as a 12-storey proposal in 2015, was reduced down to a 9-storey building, then a 6-storey (93 unit) building which was amicable both to Hamilton and LJM in 2017. The developer opened a sales centre for "King's Park Condominiums" but then re-submitted an application for 11-storeys on the basis the smaller building was not viable.
At the OLT hearing, the developer called 6 witnesses while the City only had one. Those who can put forth the most "experts" seemingly win more times than not at the appeal stage with the Province and this was certainly the case here.
You can read more details about this in The Hamilton Spectator.
OLT – "My decisions get made in Toronto"
OLT, LPAT before it and the OMB before that, have long been an inappropriate interface with municipal planning beyond their offices at 655 Bay Street. Often seen as the "developer's friend" in Toronto, municipalities have struggled to deal with this costly and time-consuming process that typically rules in favour of developers and against Towns and their residents.
Municipalities Call to Dissolve the OLT
Correspondence between municipalities has been making the rounds recently, asking for the Province to dissolve the OLT. At the February 7th, 2022 Committee of the Whole meeting, correspondence from the Mayor of Aurora calling for the OLT to be dissolved appeared in the agenda. As a result, a copy of that was put forth as a motion by Councillor Bothwell and Freake for endorsement.
While the motion is too long to reproduce here, below is a snippet of the substance of the motion which was defeated 4-4 in a "tie" vote.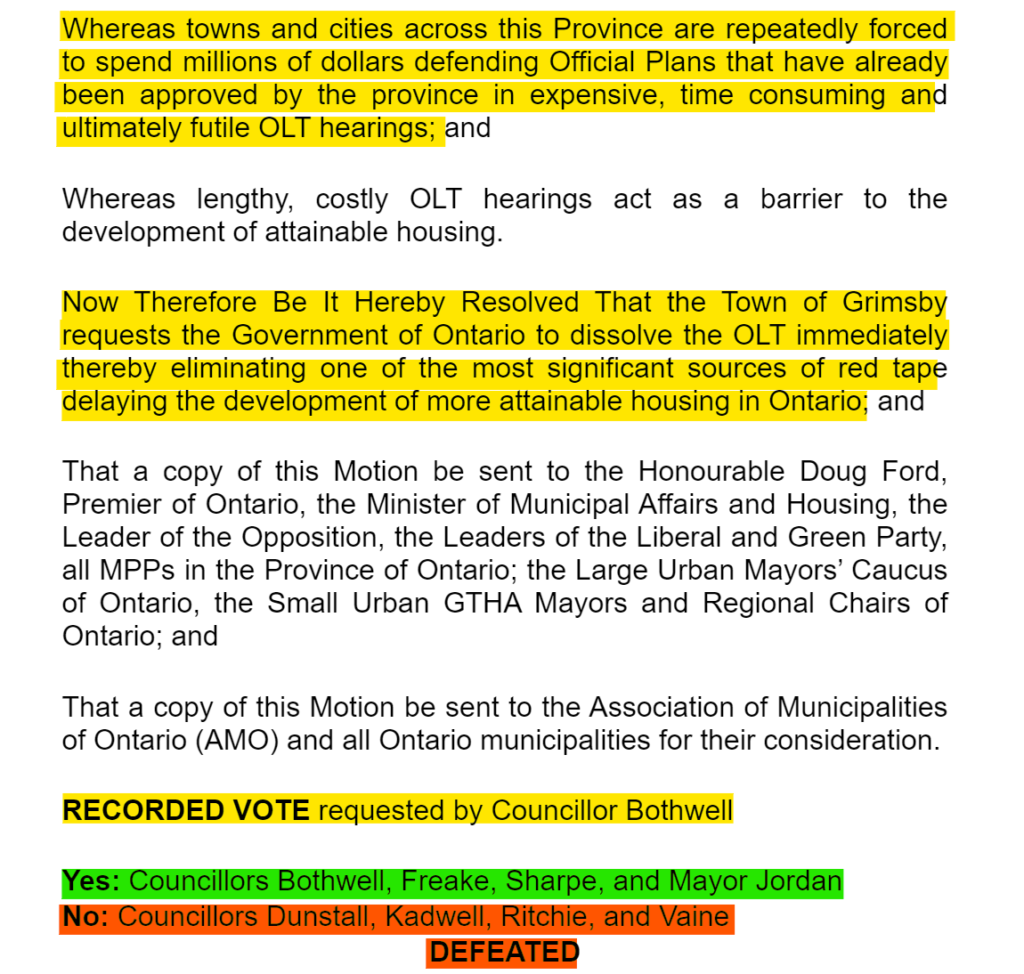 The motion was defeated with Councillors Dunstall, Kadwell, Ritchie and Vaine not agreeing with idea of asking the Province to dissolve the OLT. This raises many interesting questions on exactly where Councillors stand on development… questions that will be surely be answered in about 235 days.