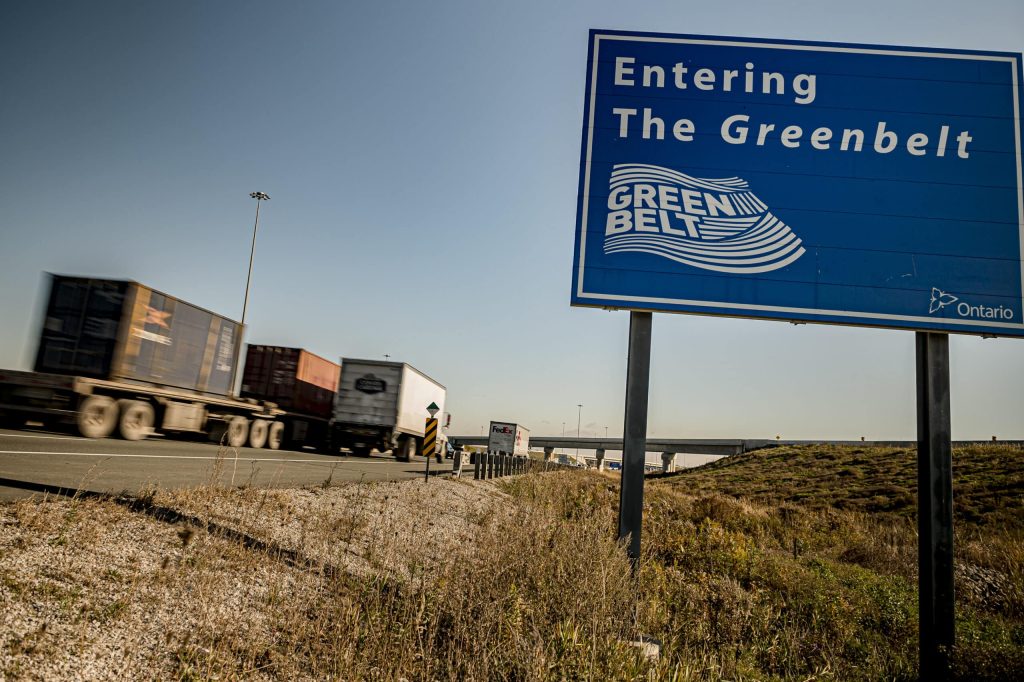 Following a resolution passed in October requesting the Town submit comments to the Province regarding the reversal of the Greenbelt changes, a Staff Report for the consideration of Council on Monday was published today. The report urges Council to request that the Province NOT to reverse the Greenbelt changes in Grimsby (502 Winston and Cline Road) and leave those parcels out for development.
Citing various historical reasons, the report also goes one step further and requests that the Province develop a process "that considers municipal requests for the reasonable expansion of the settlement area in the Greenbelt in consideration of Grimsby's unique circumstances".
The shortest portion of the report, at two lines, is entitled "Public Input". Considering the Town has initiated zero public consultation since the Greenbelt changes and proposed reversal, there is nothing for the report to talk about. In contrast, Hamilton held a well-attended "open house" to get residents input on direction in relation to the Greenbelt in mid-September.
Rather than having Council scheduling time with residents to hear what position they want elected representatives to take on the returning the lands fully back to the Greenbelt, the report directs residents to file their comments with the Province's Environmental Registry.

If you wish to submit your comments, you may do so by clicking this link here. You have until November 30, 2023 to submit your comments to the Province.
Similarly, anyone wishing to speak to this matter, can request a delegation before Council before 12 Noon on Friday (November 17th) by filling out this form on the Town's website. Requests after that time can still be submitted, but are subject to acceptance by a majority vote of Council.
Given that the Province has realized that the whole Greenbelt mess was due to bad and questionable processes, it is mind boggling that there would be advice to Council to try and reap the benefits of that bad Provincial process. The "millions of dollars" in "community benefits" does not justify trying to get good from bad.
There may be a case for the removal Greenbelt protections from these parcels, however, it should be done in a proper process. A process that gives rightful, thought-out consideration and a public participation component, so that the voices of residents are not ignored.
The Province decided to listen to residents, Council in considering their options should do the same.
Council will debate the recommendations at their next meeting and whether to proceed with them, or take another position entirely. You can watch the meeting on Monday at 6:30 PM at the Town's livestream at https://grimsby.ca/livestream