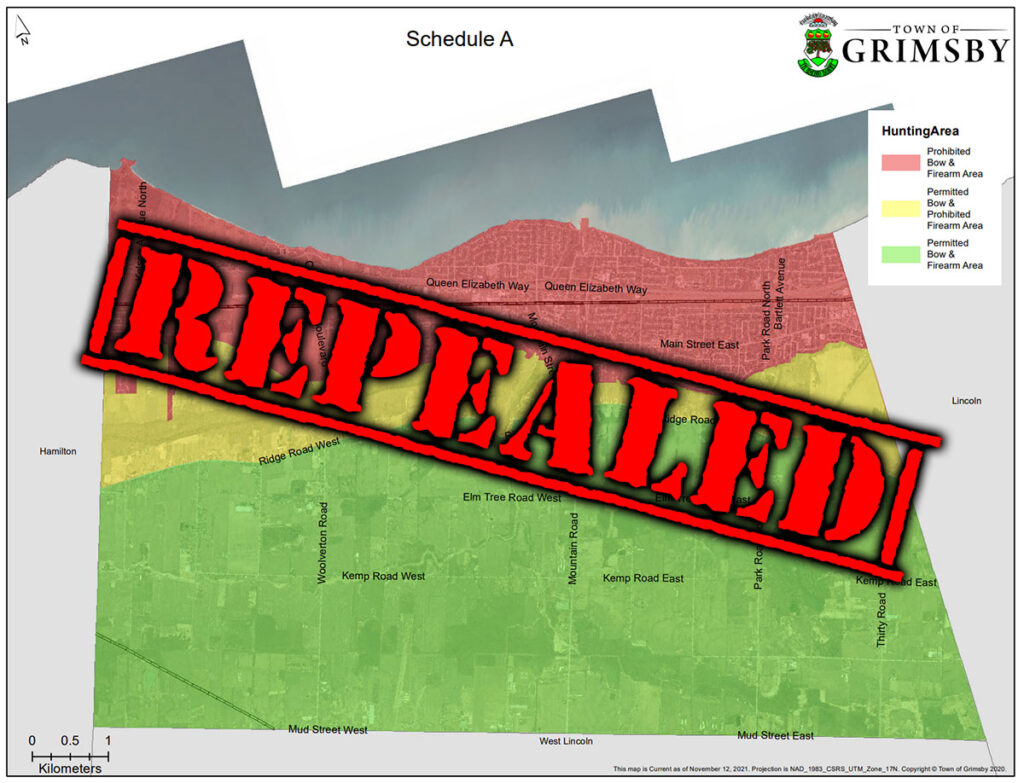 Much like the Committee of the Whole meeting of January 19, 2022, the issue of the Discharge of Firearms and Bows By-law brought out a long list of delegates and public attention to the issue at Council on Monday night.
The delegations were mostly on-point and well-spoken to their side of the Firearms and Bows issue. The majority of speakers requested that Council rescind the current By-law (21-86) and prohibit discharge of firearms and bows in all of the Town by going back to the August 2020 By-law (20-62).
Further in the meeting was a Staff Report which echoed resident sentiment and recommended the following:
1. That Report TC 22-02 Discharge of Firearms and Bows By-law dated February 7, 2022 be received; and

2. That the draft By-law, being a By-law to repeal By-law 21-86 and amend By-law 20-62, attached as Appendix A, be forwarded to Council for approval; and

3. That staff be directed to consult the public during any future review of the By-law to prohibit and regulate the discharge of firearms and bows in the Town of Grimsby.
Councillor Sharpe presented an alternate motion to maintain the existing By-law with some changes to the lake and West-End. After some clarification from the Clerk, he withdrew the motion.

After much discussion Council ultimately voted on the recommendations as written in the Staff report. So you might be wondering… How They Voted?
YEAS - SUPPORTED STAFF REPORT TO REPEAL

Councillor
Bothwell
Ward 4

Councillor
Dunstall
Ward 3


Councillor
Freake
Ward 1


Councillor
Kadwell
Ward 2

Councillor
Ritchie
Ward 1

Councillor
Sharpe
Ward 4

Councillor
Vaine
Ward 3

Mayor
Jordan
Note: Councillor Vardy was absent from the meeting.
Council unanimously accepted the Staff report as written, thus repealing the controversial By-law 21-86 and reverting back to By-law 20-62 largely prohibiting firearms and bow discharge in all of the Town. Residents deserve a big pat on the back for speaking up and about this important matter and Council for listening to the constituents.
Well done!