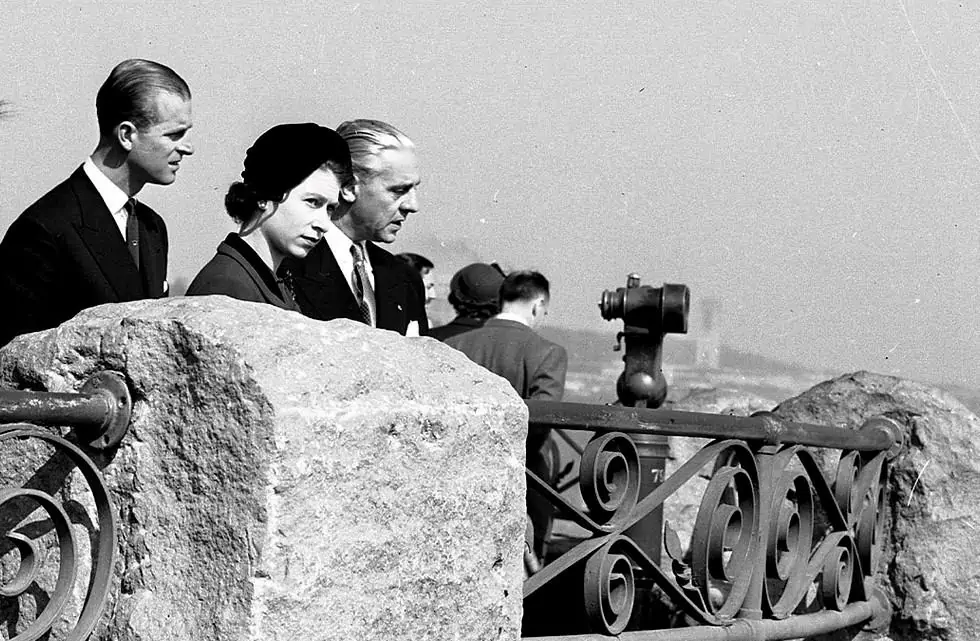 As most readers are aware Queen Elizabeth II, Queen of Canada, passed away earlier today at the age of 96. The Queen was the longest-reigning and longest-living of all British monarchs.
While there are Official Portraits of the Queen, it thought it fitting to show a photo of the Queen and Prince Philip during their visit to Niagara Falls in the autumn of 1951. She was well-loved by not only those in the UK, but those in and out of the Commonwealth, including Niagara.
Our condolences go out to the Royal Family and all those here in Canada and around the world who admired her grace and charm. She is succeeded by her son, King Charles III. Vivat Rex.