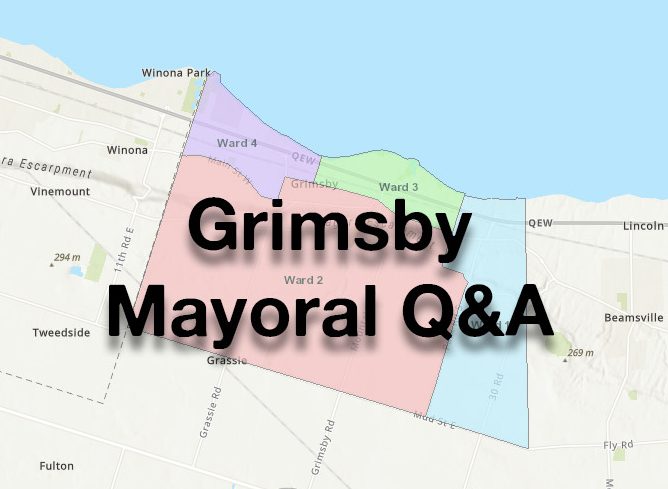 Last and certainly not least in our questionnaire series is the questions put to the Mayoral candidates on growth, planning and very importantly, governance in Grimsby. With only two candidates in the race, it was hoped we could provide you with two opinions on the questions. Only Mayor Jeff Jordan chose to respond and his opponent, John Dunstall, decided not to respond despite several emails sent to him regarding the questionnaire.
Unlike the Ward races, you only get one vote for Mayor, so choose wisely!
First, lets take a look at the candidate bios:
John Dunstall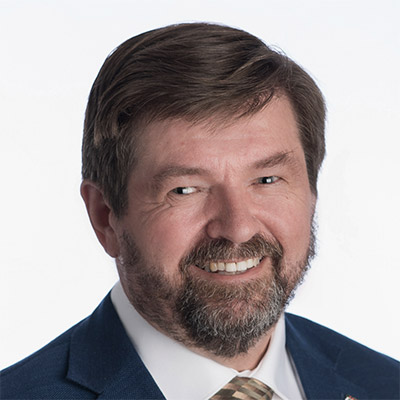 Occupation: Candidate did not respond, Incumbent Councillor Ward 3

Jeff Jordan
Occupation: Owner/operator of Nixon Farms & Jordan's Flowers with my wife Rebecca, Incumbent Mayor
---
And here is how the candidate(s) answered our questions…

Q: What is the most important experience or skill set you can bring to Council if elected/re-elected?
| | |
| --- | --- |
| John Dunstall | Candidate did not respond. |
| Jeff Jordan | I live and breathe Grimsby. Being in the business community for over 35 years I have witnessed much change. The next term will see even more intensification pressure. Having a feel for what most residents desire for a better Grimsby is an attribute built over time and presence. |
Q: What was your greatest achievement during the 2018-2022 term of Council?
| | |
| --- | --- |
| John Dunstall | Candidate did not respond. |
| Jeff Jordan | Getting shovels in the ground for our new hospital. When HHS announced service cutbacks on Election Day in 2018 my (and so many others) quest began to save and rebuild WLMH. With unprecedented cooperation between Mayors and Regional Councillors of West Niagara on April 30th 2022 the new build began. |
Q: Do you believe in the concept of responsible growth? If yes, please explain your definition of responsible growth as it relates to Grimsby?
| | |
| --- | --- |
| John Dunstall | Candidate did not respond. |
| Jeff Jordan | Yes absolutely! Responsible growth allows intensification without destroying Grimsby's historical and environmental character. We need to have well determined intensification areas and preserve all our heritage areas. Development needs to be well-planned to minimize the impact to the irreplaceable historical and environmental heritage of Grimsby. |
Q: What do you see as the biggest challenge or hurdle facing the Town in terms of planning and development and how would you solve it?
| | |
| --- | --- |
| John Dunstall | Candidate did not respond. |
| Jeff Jordan | Maintaining our small-town character while still allowing forced provincial intensification can be achieved by updating and tightening our Official Plan so we have an ironclad document to defend against profit-driven developers. This term is pivotal to modernize our OP and put in the safeguards to protect Grimsby. |
Q: Council and the CAO, as its only employee, needs to work cohesively to set and achieve its Strategic Priorities and guide policy to affect constructive, fiscally responsible, and positive change. What will you do as Mayor and CEO to unify Council and make this happen?
| | |
| --- | --- |
| John Dunstall | Candidate did not respond. |
| Jeff Jordan | As Mayor, working with certain facets of Council and the CAO has been challenging at times. Cohesiveness has been sadly lacking from the onset of the CAO hiring debacle which created division. In the next term of Council, my paramount priority as Mayor is to ensure a unified Council and that means constant and productive communication between all of Council. We need a CAO that treats all Staff and Council equally, professionally and with respect. Openness, fairness and transparency continue to be my goals moving forward. A cohesive team that works together for the betterment of Grimsby is my aspiration. |
And that is a wrap on the responses from the Mayoral candidate(s) and the Ward candidates. Hopefully readers have found these posts informative and will keep candidate answers in mind when making your choices come ballot time.

If you missed our previous Ward posts, you can catch up on them here:

Ward 1 Questionnaire
Ward 2 Questionnaire
Ward 3 Questionnaire
Ward 4 Questionnaire

Not sure what Ward you are in or want more election information? Consult the Town's "Let's Talk" election page: