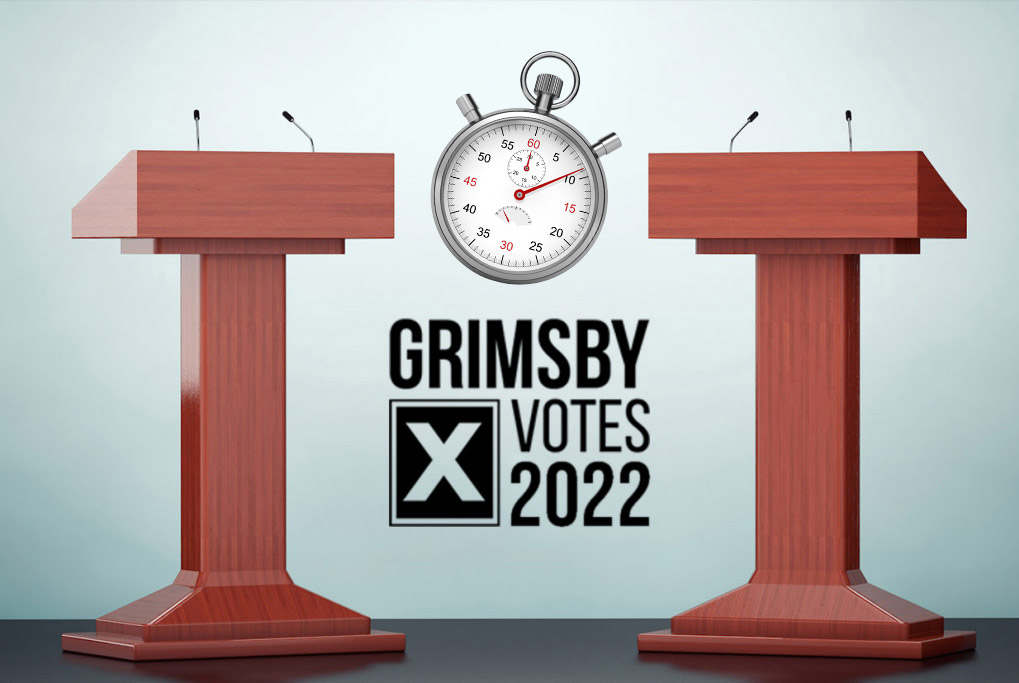 With only today and tomorrow left before we know who will be representing us as the Council of 2022-2026, it is time for those voters who have yet to cast their ballot to reflect on the past 4 years of Council, and the campaigns of incumbents and new-faces trying to secure a seat in the horseshoe at Town Hall.
With the ground-game of candidates pretty much winding down at this point, lets look at some points of consideration if you are yet to cast your ballot.
Consideration: Returning To Standing Committees
Most residents are in agreeance that it is time to put residents back into the decision-making process. Residents need to be an ongoing part of the municipal system, not just at election time. The "Committee of the Whole" was a complete disaster for resident participation and residents are better served with individual committees and more opportunities for proper public engagement on issues.
Consider candidates who prefer this style of governance and want to put the Committee of the Whole in the dumpster.
Consideration: "Say Goodbye To The Grimsby Five"
After the spectacle that 2018-2022 Council was at times, it has been clear for a number of years that most residents want to divest the Town of the "G5" completely. With three of them still in the running (Dunstall, Ritchie and Sharpe), now is the time for voters to render a decision on their tenure.
One new candidate is running YouTube videos (ad nauseum) including one touting "Say Goodbye to the Grimsby Five". Don't be fooled by the video, the only thing we are saying goodbye to at this point is the "G5" Councillors who have hung up their hat (Kadwell and Vaine).
If voters are not cautious and re-elect/elect any of the remaining three and/or their friends or associates running as new candidates, it would not be surprising to see this same undesirable behaviour to play out in the 2022-2026 term of Council.
As they say, old habits die hard… so choose wisely.
Consideration: The Town CAO
Given all the controversies that have surrounded the Town's CAO, Harry Schlange, including a G5 swept-under-the-rug "Third-Party Investigation" it makes you wonder why some candidates, new-and-old, would be quite happy to renew his contract. Many candidates have been clear that a "performance review" is needed, perhaps they are thinking along the lines of the one that Brampton Mayor Patrick Brown and that Council gave Schlange in December 2018.
If you think the CAO has done a great job, consider those candidates who are close to him and are willing to renew his contract. If you feel there has been too many administrative failings, then support candidates who are determined to review the matters and take action accordingly.
Consideration: Responsible Growth
While a great buzzword, look to what candidates have done while either on Council or even before getting on Council to promote this. If a candidate is preaching "responsible growth/development", hopefully they have at least read important sections of the Town's Official Plan and taken up development matters beyond their own personal interests.
Some candidates, in an effort to garner votes, have pledged "no more than 4 storeys downtown"… unfortunately, in some downtown areas this is indefensible due to the way the current Official Plan is written. Where an area (e.g. "Downtown Intensification") may allow for up to 6 storeys and the intent of the area is described as being for "significant residential intensification", the only winners at the OLT at these heights are the developers and the balance sheet of all the lawyers and consultants. We get the Town's bill as a souvenir.
The next term of Council should coincide with a review of the Official Plan, which is an opportunity to renew the document with the community's present and future desires when it comes to development and protecting heritage. This is even more important when one considers the Greenbelt and the wishes of some developers to remove property from it.
You can check out how our local candidates responded to questions on responsible growth by following this link here.
Consideration: A Cohesive Council
This is probably the largest consideration for voters, people simply want a Council that works together and when they disagree, it is respectful. With the outgoing Council, some misused "Points of Order" so much that they themselves became more detrimental to the process than the minor matter they were trying to raise.
The best way to ensure a cohesive Council is take a look at the behaviour of existing Members of Council and look at the behaviour of all candidates while campaigning. If candidates, for example, are acting uncouth before even being elected, imagine their behaviour once they get "qualified privilege" in the Council Chambers to speak freely and openly.
Checkpoint: Voter Turnout Thus Far
In 2018, voter turnout was 43.84% according to the final review of that election. This year's numbers have not quite reached that level yet, but with many waiting until the last minute to vote online there is still opportunity to meet or exceed that number.
As of Sunday evening (October 23), approximately 22.54% of eligible registered voters had voted using the online/telephone methods or the advanced/accessible polls.
Let's see if we can better our 2018 voter turnout. Encourage your friends and neighbours who have not voted to do their part in the civic process, especially those in Ward 4.
Decision Time Is Fleeting
While this post has some items for your consideration, whether they have any value or not to you is your decision. As with any election, you should do your own research, take note of the issues that are of importance to you, evaluate the candidates and most importantly cast your ballot.
Thank you to all the residents that already voted. But if you haven't voted yet, are not yet registered to vote and want to vote, you can find your polling station and other important information at the Town's election page at: https://www.letstalkgrimsby.ca/2022-election
Polls close on Monday at 8PM.
If you want to take a look at GCFRG's election-related posts, you can view a list by clicking this link here.
To all candidates, thanks for putting your names forward and best of luck on Monday night!