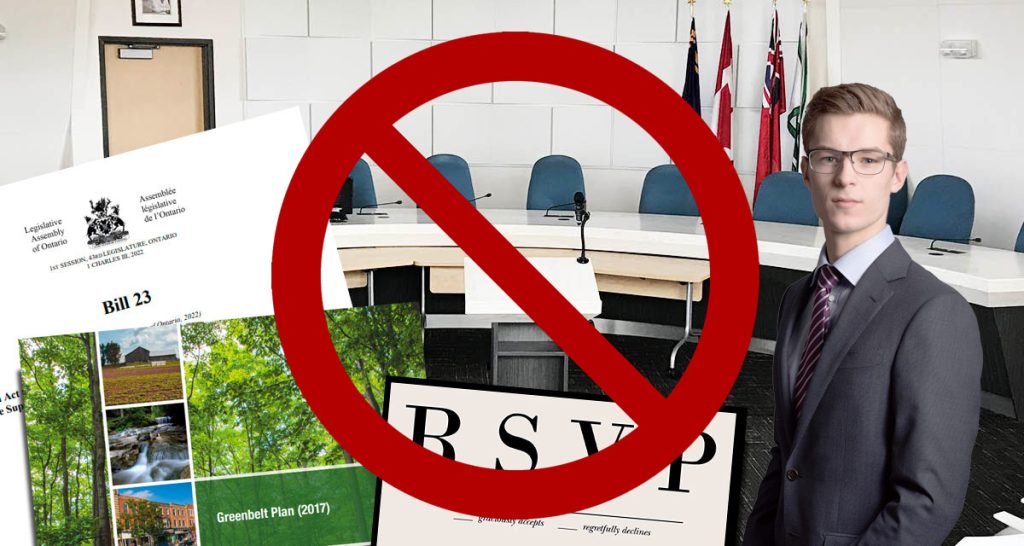 The agenda for this Monday's Committee of the Whole/Council meeting has a letter dated December 19, 2022 from MPP Oosterhoff. In the letter he trumpets the sunshine that Bill 23 and changes to the Greenbelt will mean to Ontarians and Niagara… and says he will not show up at Council, despite the invitation.
While to his credit, or whomever prepares MPP press packages, the letter does clarify some common misconceptions (ie. Greenbelt changes are not part of Bill 23), it also fails to consider the full picture. By saying that there will be an "overall expansion of the Greenbelt by approximately 2,000 acres" it also fails to detail that approximately 7,400 acres of prime land in or near urban areas is being ripped out in exchange for 9,400 acres mostly away from the GTA to get to that number.
Further he cites a 2015 recommendation from Grimsby Council of the day as the rationale for the Greenbelt changes in Grimsby. While he states "I look forward to continuing to work closely with Grimsby Council and local leaders to deliver
for the people of Niagara West", it sure does not sound like he did much due diligence in surveying current Grimsby Council or the people of Niagara West when the Greenbelt changes were first proposed or during the Province's sham "commenting period".
He states clearly "I will not be attending your upcoming Grimsby Council meeting". While direct, not a very polite response… actually to the point of being defensive. But despite the rigidity, it appears the MPP does have a soft-spot for showing up at some people's offices.
In the following tweet from a Niagara real estate agent, Mr. Oosterhoff was more than glad to attend to their office in-person to talk business: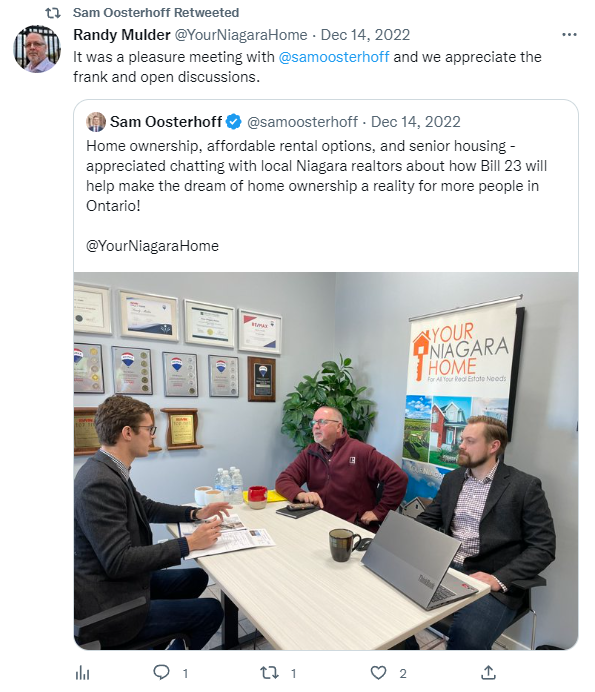 And what does the Province's campaign donation database show about donations from an individual with the same name as the Realtor: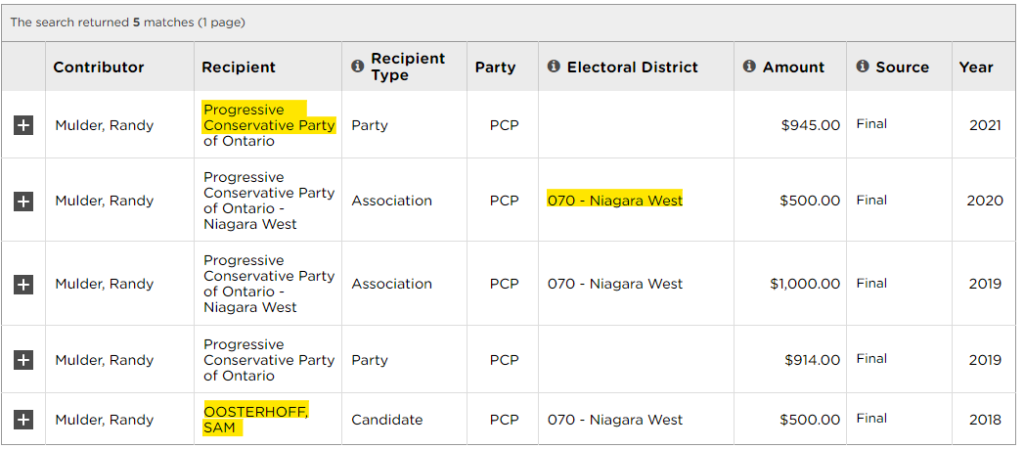 Perhaps if Council really wanted MPP Oosterhoff to attend Council, they could have considered a campaign donation.
If you are not happy with the changes at Queen's Park or the MPP's handling of matters as of late, you can extend your New Year's greetings and comments to Mr. Oosterhoff personally at his New Year's Levee as per below. The event has garnered a lot of attention in the media already, so it should be an interesting set of events: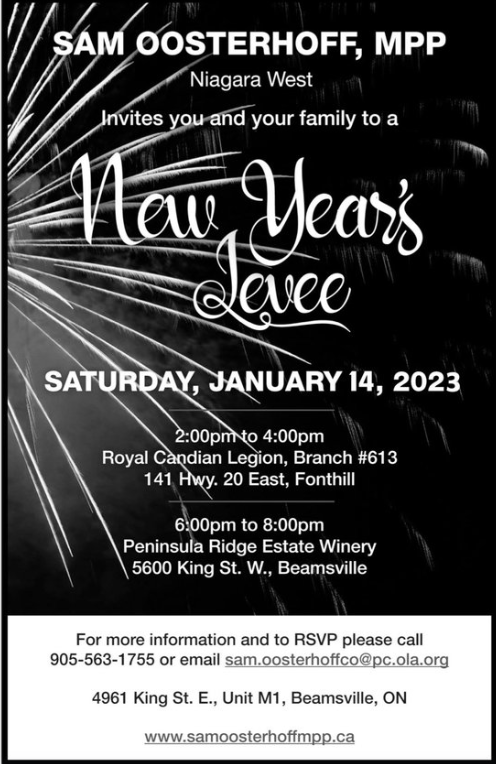 You can read the full letter from the MPP to Council below or by clicking this link:
Correspondence-Sam-Oosterhoff-Letter-to-Grimsby-Council